# Grinch ornament#
Are you obsessed? Cute Grinch Christmas Ornaments! This makes for a great stocking name place or a Christmas tree ornament.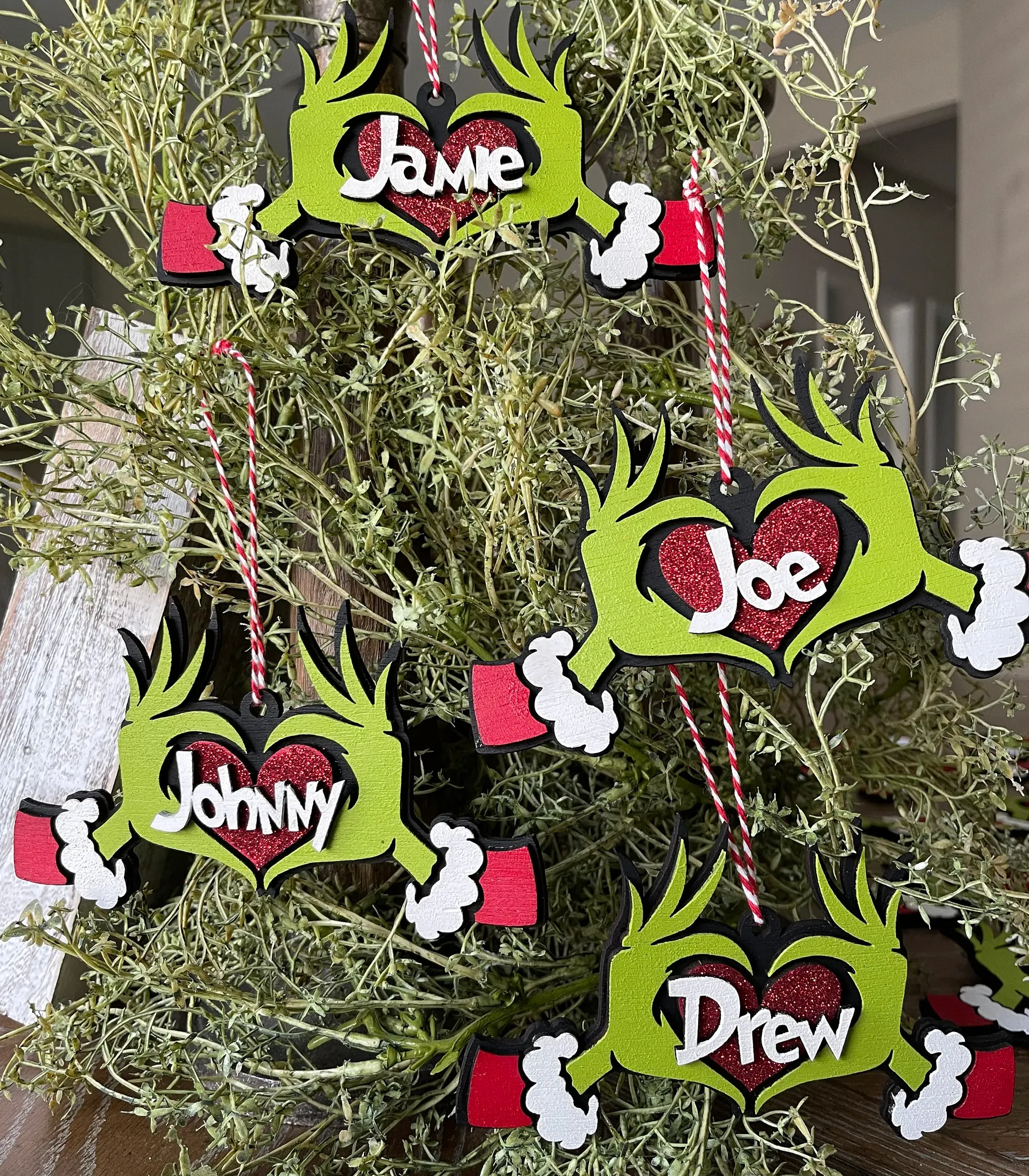 Customizability is at the heart of this delightful ornament. You can personalize it with the name of your loved ones to make it truly unique.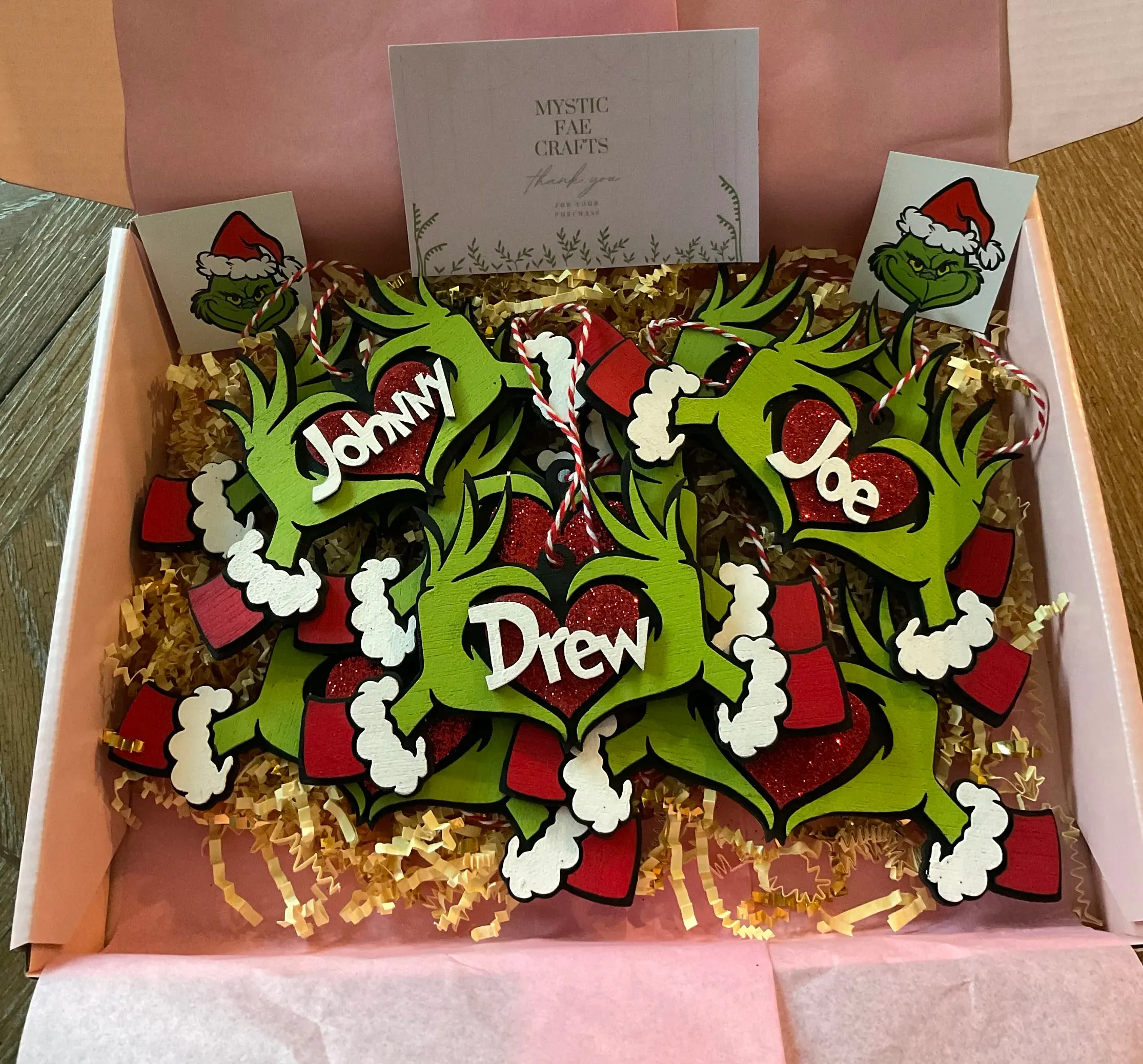 Each Grinch wood hanging ornament comes with a pre-punched hole at the top for twine to go through, making it very easy to decorate,package include a roll of twine.A perfect choice to decorate your home with your kids.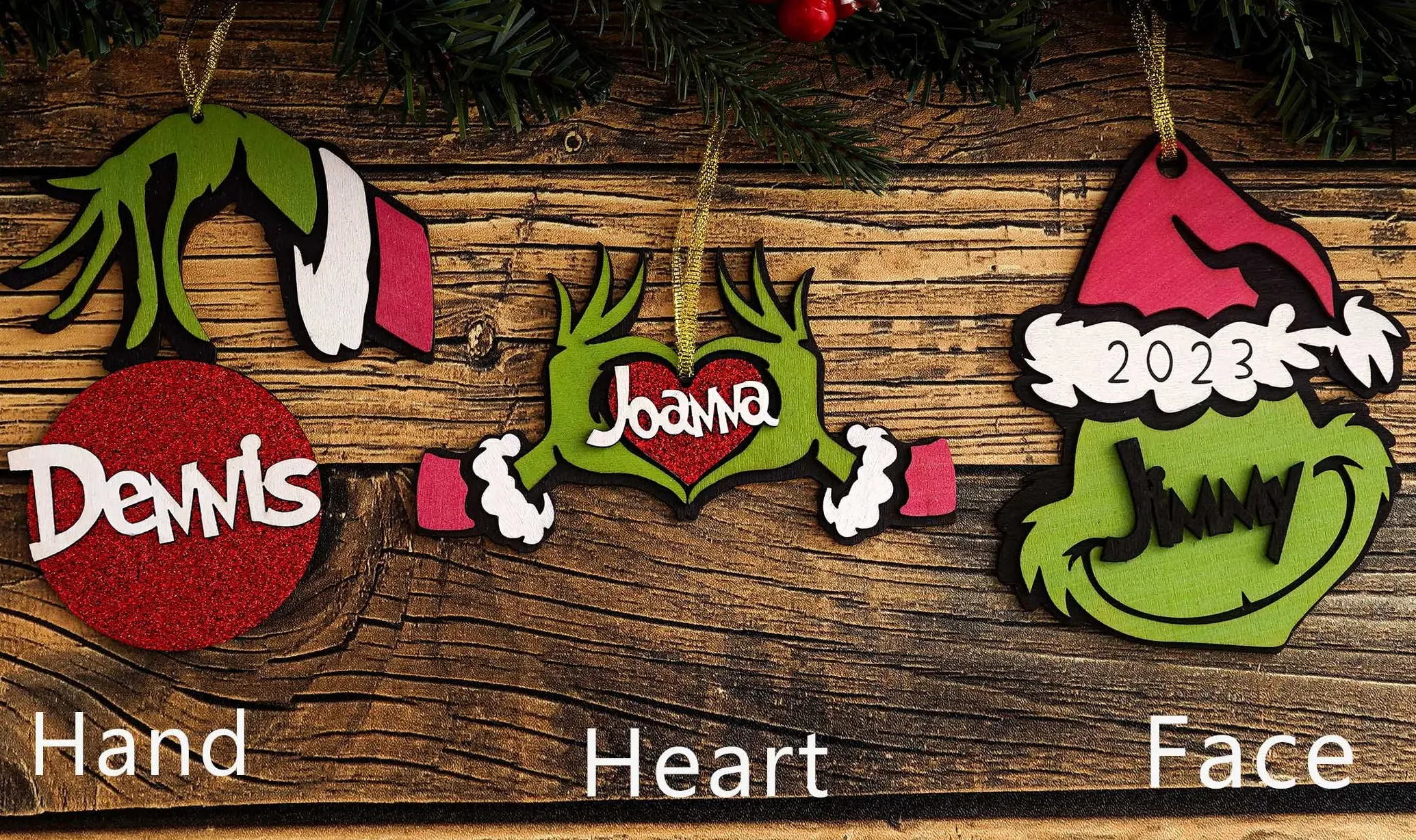 These wooden ornaments are made of lightweight and durable wood,well-shaped and smooth edge cut,printed with delicate patterns in vivid colors, it will not fade and can be brought out year after year,use it to add a pop of color to your Christmas.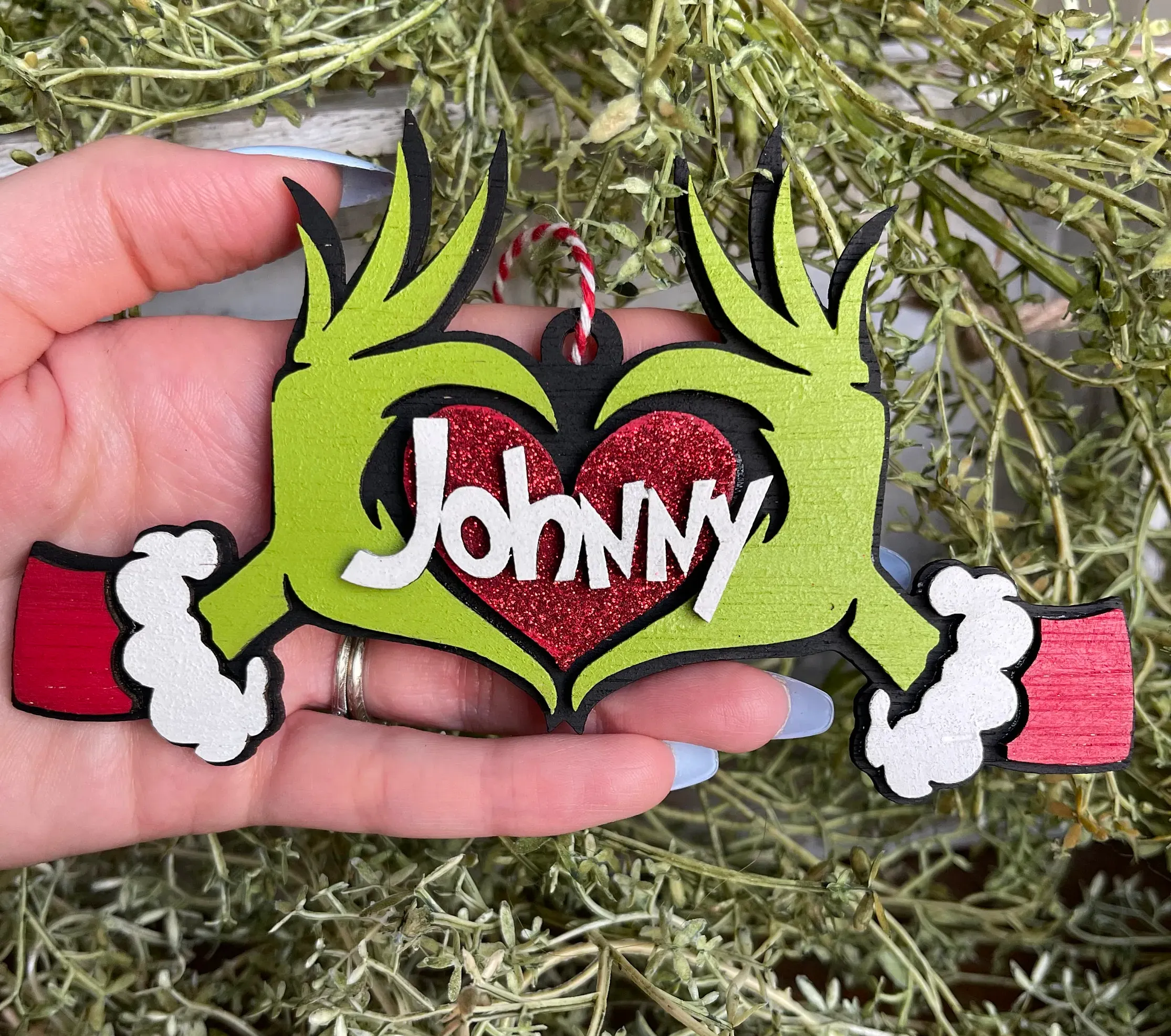 Hang it on your Christmas tree, adorn your fireplace mantel, or use it as a festive centerpiece.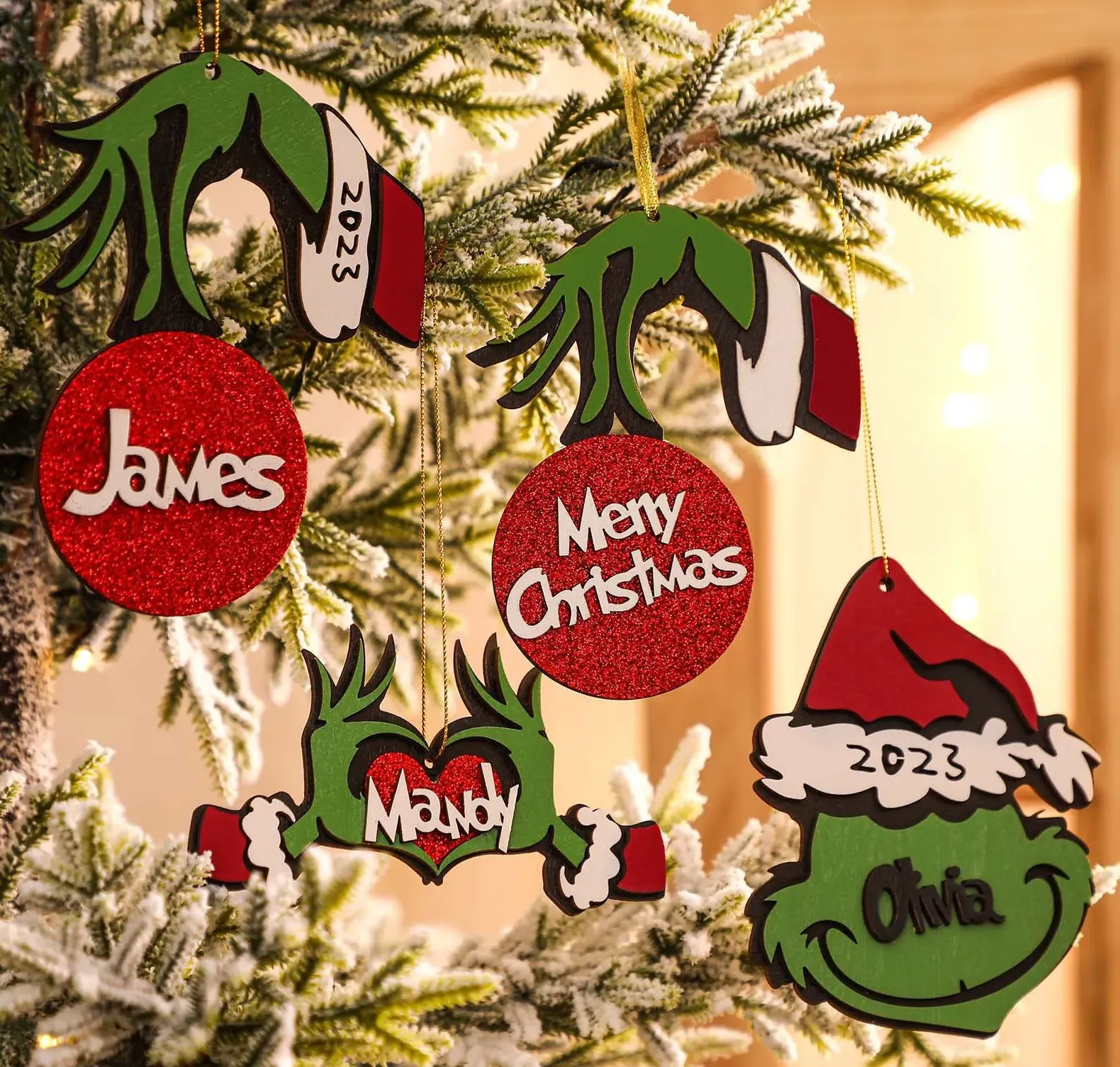 Celebrate the spirit of Christmas with our Personalized Christmas Grinch Ornament, a delightful keepsake that will bring smiles and laughter to all who encounter it.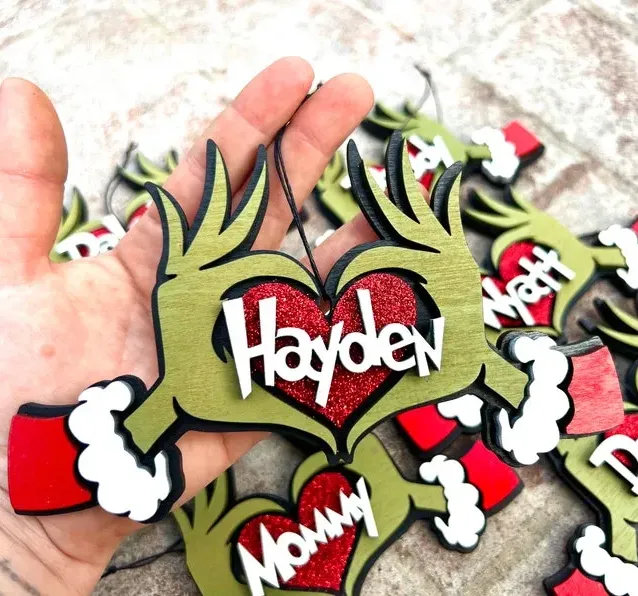 How to place an order:
1.choose the style you want, including face, heart, hand
2.Customize your own name.
3.Add to cart and pay, we will make and ship for you urgently!
FEATURES:
- Ornament is made from sturdy MDF, laser cut
- Some details are covered with glitter to make the ornament more sparkling
- Reusable for many years!

♥ I T E M ∙ D E T A I L S ♥
1. Material: Wood
2. Size
• Heart: 5.3"(13.5cm) * 3"(7.5cm)
• Hand: 4.3"(11cm) * 5.5"(14cm)
• Face: 3.9"(10cm) * 5.1"(13cm)
3. Craft: 3D Laser Cut.
-About Our-
Custom gifts must be the most unforgettable and unique memory for your Lover. At Humorcustom, we aim to keep the beautiful past days with your Lover always fresh with these selected personalized gifts. It will be a great gift to let your Lover know how much you love them.
-Shipping, Returns & Service-
Free Shipping over $59. Processing Time : 5-7 Working Days.Estimated Arrival : 7-20 Working Days.We have a 30-day return policy. Any questions or helps, pls email service@prayer-gift.com or message us.