✦ Fashionable and Trendy : Chunky gold hoop earrings for women feature a chunky design , they are wider and thicker than traditional hoop earrings. This gives them a bold and fashionable look. are a fashionable and trendy accessory that can add a touch of sophistication to any outfit.
✦ Versatile : Thick gold huggie earrings are versatile and can be worn with a variety of different outfits. They can be dressed up or down, making them suitable for both formal and casual occasions.
✦ Hypoallergenic : Sterling silver post stud earrings feature a post made of pure sterling silver (S925) and are plated with genuine 14K yellow gold, offering the benefits of low allergenicity and long-lasting durability. Plus, they are free from lead and nickel, making them safe for the majority of skin types.
✦ Perfect Gifts : These gold earrings, which are on-trend and suitable for women and teen girls, make an ideal birthday present for her, including mothers, daughters, wives, grandmas, teachers, best friends, and girlfriends. They're great for Christmas, Anniversaries, Thanksgiving, Valentine's Day, Mother's Day, Weddings, and Graduations.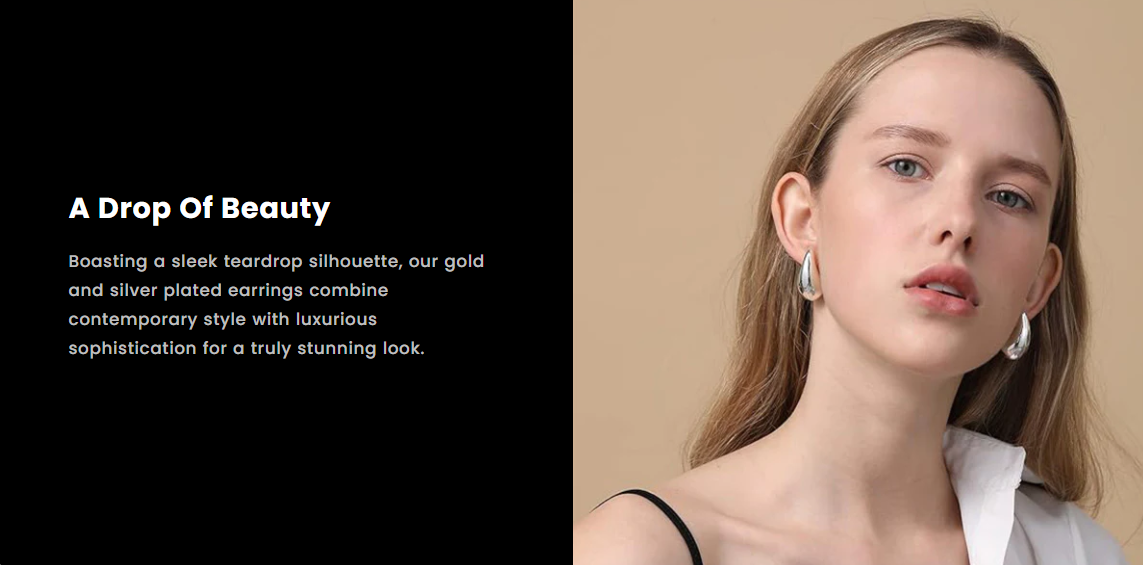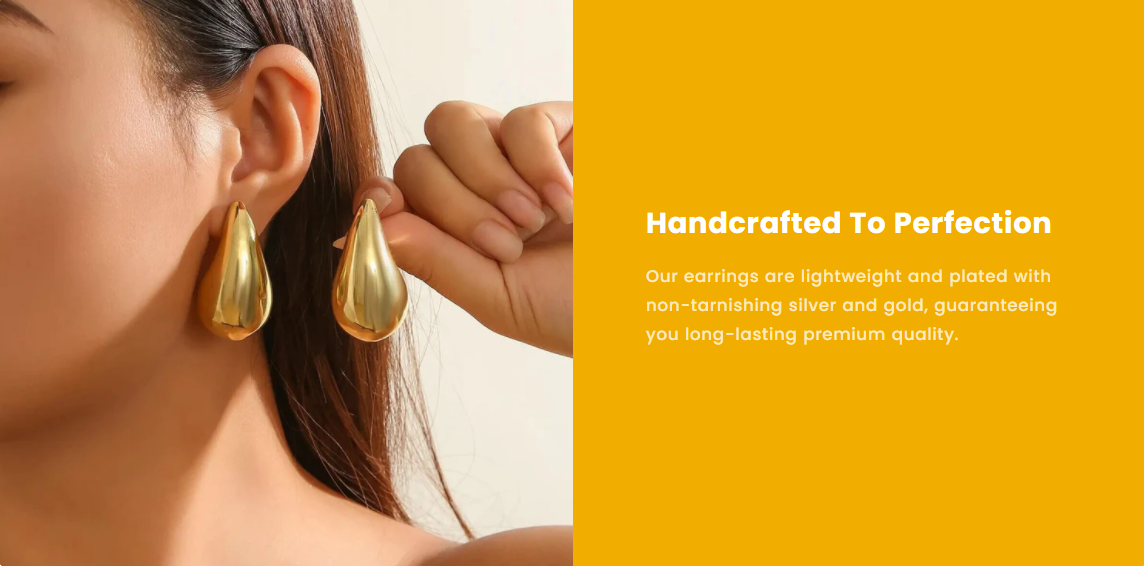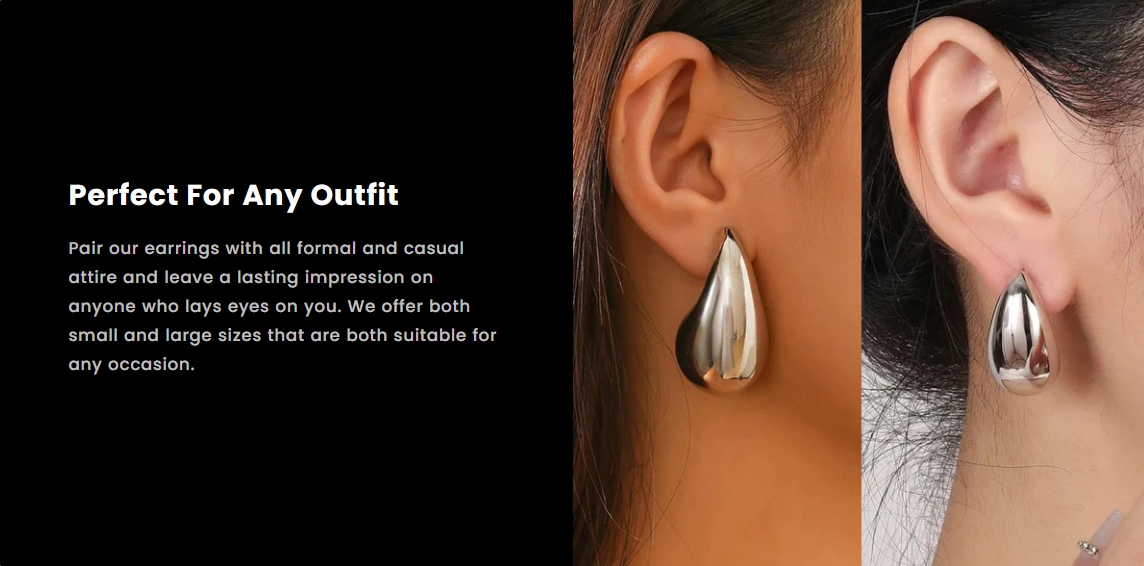 Enter the world of luxury and striking sophistication with our Gold or Silver Plated Teardrop Earrings, a perfect blend of contemporary style and enduring allure. With their thick design they're sure to catch everyone's attention. These stunning earrings are crafted to leave a lasting impression, enchanting anyone who gazes upon them with their lavish charm and irresistible appeal. These glossy teardrop earrings are a perfect blend of elegance and uniqueness. They are lightweight, nickel free, and hypoallergenic.